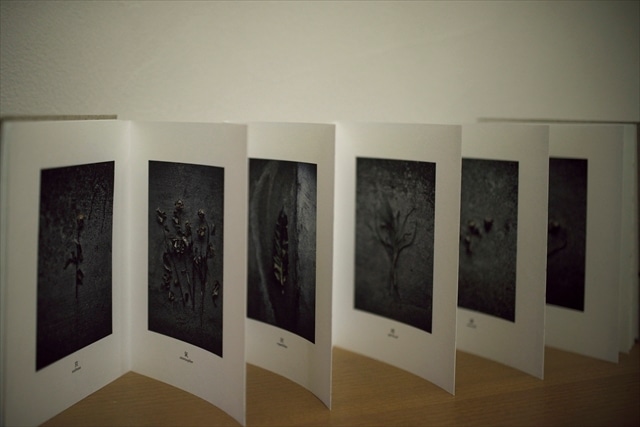 枯花ーWithers Beautifullyー
¥5,500 tax included
the last one
写真集「枯花 -Withers Beautifully-」

◎A5版
◎インクジェット印刷
◎蛇腹製本

2014年 第一回 MIFA(MOSCOW INTERNATIONAL FOTO AWARDS)2014にて
プロフェッショナル FINE ART部門 STILL LIFEカテゴリ−にて1st placeを受賞した作品に、シリーズとして撮りおろした作品を加えた作品集。

ー本文より抜粋ー
命はいつか尽きるものです。
しかし与えられた生をそのものらしく
真っ直ぐに誇らしく生き抜いたその命は、
枯れても尽きてもなお美しいものだと、
枯れゆく花の最後の姿が私に教えてくれるのです。

Life comes to an end sometime. They live through their own life with pure and proud mind. And those lives are still so beautiful after they ended their lifetime. Flowers closing their life teach me beauty of the life.
Now I feel happy when I think about people's love who gave me beautiful flowers. I still keep on taking pictures of these beautiful (dying) flowers with heartful thanks.
Add to Like via app
Shipping method / fee

Payment method